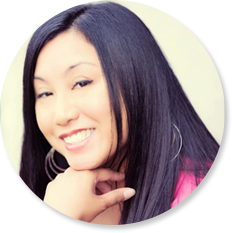 Receive FREE GIFTS from Sarah Aguinaldo
Sarah Jean Aguinaldo is the founder of Lifeward Choices Empowerment Centre (LCEC) and co-author with world-renowned Jim Britt and Jim Lutes of The Change 2.
Having over 20 years of experience in education, counselling, and mentoring, Aguinaldo's passions and skills, undoubtedly lie in empowering lives and guiding people to discover their life's purpose and experience fulfillment. Women's Post celebrated Aguinaldo as the Women of the Week in spring 2014 for contributing to individuals' transformation.
Her humanitarian interests started early in life. As a teenager, she received the University of Women Award in 1998, presented by Member of Parliament, Jean Augustine. Aguinaldo was recognized for her contributions to community development through extensive volunteer work in non-profit organizations in Toronto.
At age 15, Aguinaldo travelled to Paris, Switzerland, London, Rome, Jakarta and Bali, which further sparked her contemplations about humanity and diverse worldviews around the globe. In order to explore solutions to global issues that humanity faced, Aguinaldo pursued a double major in Environment and Resource Management and Urban, Economic and Social Geography, completing an Honors B.A. at the University of Toronto.
At age 18, Aguinaldo had already begun collaborating with occupational therapists and speech pathologists from the Ministry of Community and Social Services to devise developmental programs for young children. By completing her B.Ed. and M. Ed. at the Ontario Institute for Studies in Education at the University of Toronto, Aguinaldo was given immediate opportunities to continue to contribute to people's development through education. She was promoted to a department leader position for the Special Education Department in her second year with the Toronto District School Board. Aguinaldo has worked with all ages - toddlers, children, adolescents and adults at multiple organizations throughout the city. This includes supporting youth and their families as a Neuroeducational Therapist at Maxi Mind Learning; she shares her gift and love for supporting people to excel, achieve success and be happy.
In 2010, Aguinaldo's interests in spirituality began as she began to explore her life's purpose in deeper-than-ever ways. Then, in 2011, while playing for a women's basketball league, Aguinaldo suffered an Achilles tendon tear in her left leg. Thus, what had started as light reading, turned into extensive research and life-changing meditative experiences, as she was confined to her home for healing. Aguinaldo comprehended life and existence in a totally new way. She gave up explosive, competitive sports and started practicing yoga. Aguinaldo has held memberships at the following organizations in order to keep fit: Transcend Health (formerly Dynamic Conditioning Centre), Forever Strong , Fitness 365, GoodLife Fitness, and Moksha to name a few.
In 2013, she launched LifewardChoices.com to share her life insights and offer LCEC's life coaching services. Popular Life Focus Areas of current LCEC clients include nurturing and strengthening relationships, living stress-free, being happy, parent-teen bonding and discipline issues, teen mentorship, overcoming shyness, boosting confidence, developing excellent public speaking and presentation skills, experiencing success, finding inner peace, and much more.
Aguinaldo's novel, an excellent resource for educators and parents, is underway, which encourages important discussions and contemplations about raising empowered and confident children/teenagers. Also look for Aguinaldo's personal story on her expanded consciousness, self-transformation and spiritual evolution. See SarahAguinaldo.com for best sellers and top life-enhancing resources by Aguinaldo.
Aguinaldo was born on April 6, 1979 in Zambia, Africa, and currently lives in Toronto by the lake. She has recently returned from exploring and travelling throughout Asia. Her father, Oscar, worked at Barrick Gold Corporation Headquarters as a Chief Management Accountant, and her mother, Jeanie, worked at Canadian Medical Laboratories and Gamma-Dynacare Medical Laboratories as a Medical Technologist. Her older brother, Sherwin, works for CIBC World Markets, Inc. in Trading Credit Risk Management. He is also co-owner of and principle photographer at Blue Pepper Photography. Aguinaldo's older sister, Shalenie, is a Manager, HR Systems and Analytics at Cadillac Fairview Corporation Ltd., and her younger brother, Warren, is a Civil Engineer. Warren is also a hip-hop dance instructor and tennis instructor. Her youngest brother, Tyler, is a Mechanical Engineer.